Bridging Goals and Solutions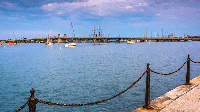 Whether you have an existing website or need a new one, we will help you to identify your goals, and to guide you in the best practices for structure, content and promotion. Additionally we will give you guidance for Search Engine Optimization (SEO), as well as Local Listing Optimization (LLO), Social Media and Mobile App performance. 
We specialize in individual solutions to match your business needs and goals. We will work with you to develop a marketing plan, establish your website, keep content fresh and relevant, and help you promote your services.
Cathy Marshall Website & VIP Solutions
Established in 2003, VIP Solutions has been designing and maintaining custom websites, and offering specialized business solutions for over a decade.
In 2012 we relocated to St. Augustine and immediately embraced the sun and the surf, and the unique businesses found here.
Website Design and Implementation
On-site staff training, including printed manuals
Content Management and Site Maintenance
SEO Performance Analysis and Recommendations
Graphics Design
Social – Local - Mobile
Integrated Marketing including website, print and social media
Administrative Support, including QuickBooks and payroll reporting